About Us
---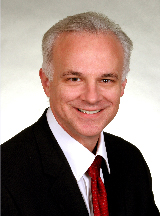 Founder, Neil Riddles is a Chartered Financial Analyst and holds a Certificate in Investment Performance Measurement.
Mr. Riddles has served as Director of Performance Measurement for a large money manager specializing in international investments. He has held the positions of Chief Operating Officer and Chief Risk Officer of a smaller investment advisory firm. In the past, Mr. Riddles worked for a pension consulting firm and has worked on the floor of the American Stock Exchange with an options market making firm.
Mr. Riddles has served on various committees and sub-committees of the AIMR-PPS and GIPS since 1993. He has also served on the Advisory Board of the Journal of Performance Measurement since inception and served for six years on the CIPM Advisory Board.
Mr. Riddles is a frequent speaker and writer about investment performance and risk related topics.
---
Senior Verification Consultant
Joseph T. Dabney, III, CFA, CIPM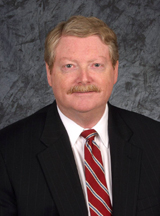 Joe Dabney is a CFA® Charterholder and also holds a Certificate in Investment Performance Measurement.
Since 1994 Mr. Dabney has been an investment consultant and has been specializing in GIPS® Verification since the early 2000s. Prior to that he served as Senior Vice-President and Manager of Trust Investment for a large bank, worked as a trust portfolio manager for another large bank, and worked in the brokerage business.
Mr. Dabney has been active in the CFA Institute and its predecessor organizations (AIMR, FAF & ICFA) as FAF Regional Director, AIMR Presidents' Council Representative, Chair of the CFAI Professional Development Committee, and CFA® Exam Grader and Senior Grader since 1988. He is also a former President of the CFA Society of Houston (formerly the Houston Society of Financial Analysts). He often speaks to investment organizations, primarily about GIPS®.
Mr. Dabney received his BA from the University of Texas at Austin (1971), MBA from the University of Houston (1984), CFA® Charter in 1984, and CIPM® designation in 2006.
During grading of the CFA® Exam in June, 2013, the CFA Institute rewarded Mr. Dabney with the Donald L. Tuttle Award for CFA® Grading Excellence.